Orange County Tours by Limo, Van or Bus | Southern California Tour Service
Visiting Southern California is an incredible experience; especially when you centralize your stay by staying in Orange County. The climate and beaches are gorgeous, restaurants and historical attractions are plentiful, and there are just so many fun things to do in Orange County and surrounding areas that you'll never want to go home. This is why our limo company is always ready to show you the way!
ALS Limo and Car Services provides Orange County Tours and limousine rentals for groups of all sizes. Some of our most popular services include group transfers to and from Disneyland, Los Angeles Sightseeing, Temecula Wine Tasting, Orange County Brewery Tours, Casino Tours and more. We supply a pristine fleet of limousines, buses and vans that make Southern California / Orange County sightseeing a treat. Plus, all of our luxury vehicles offer the space and comfort needed for touring; as well as the added convenience of a personal chauffeur that is dedicated to your comfort and safety!

TOUR BUS & VANS
14 PASSENGER EXECUTIVE VAN
6 HOUR TOUR PACKAGE $299.00
8 HOUR TOUR PACKAGE $399.00
24 PASSENGER MINIBUS
6 HOUR TOUR PACKAGE $499.00
8 HOUR TOUR PACKAGE $699.00
LIMOUSINE TOURS
10 PASSENGER LIMOUSINE
6 HOUR TOUR PACKAGE $299.00
8 HOUR TOUR PACKAGE $399.00
20 PASSENGER LIMOUSINE
6 HOUR TOUR PACKAGE $499.00
8 HOUR TOUR PACKAGE $699.00
Gratuity is 20%. Gratuity can be paid in cash to your chauffeur or added to total. For service over 30 miles a surcharge of 11.9% is added. Any parking tolls, misc expenses incurred is added to total. Offer subject to company's availability. Please contact our office to check availability. Offer not good for certain dates. For terms visit https://limos-la.com/main_terms.html
Get a free quote for Temecula Wine Tour or Southern California Sightseeing
Select from one of our suggested Tour Guides to create a Southern California tour and choose a vehicle that will suit your needs. You can rest assured that ALS Limo and Car Services will provide you with prompt, safe and comfortable tours in Orange County, Los Angeles, San Diego, etc. You can also create your own tour with "as directed limo services" and your personal chauffeur will drive you anywhere on your list. Our variety of vehicles are flexible for groups of all sizes and ages. Choose from any one of these popular tourist attractions in Southern California:
Anaheim Tours Orange City Tours
Beverly Hills Shopping Travel Town Tours
Hollywood Tours Disneyland Park
Medieval Times Chicano Murals
Rodeo Drive Shopping Starline Limo Tours
3rd St. Promenade Sunkist Tours
Redondo Fun Factory Los Angeles Zoo
Roundhouse Aquarium Museum of Flying
Aquarium of the Pacific Knott's Berry Farm
Griffith Park Observatory Universal Studios
Mott's Miniatures and Dolls Temecula Wine Tours
Movieland Wax Museum Melrose Shopping
Ripley's Believe It or Not! The Queen Mary
Six Flags Magic Mountain Farmer's Market
Paramount Pictures Studio Chinatown in LA
Angel's Gate Cultural Center Catalina Island Tours
Los Angeles Tours Santa Ana Botanic Garden
How About A Beer Tasting Tour? You Can Tour Local Breweries In Orange County, San Diego & Los Angeles
LA & Orange County Tour Specials
Select from our fleet of late model LA / Orange County limos: 6 to 16 passenger stretch limos, 24 passenger mini buses, 26 passenger limo bus, 14 passenger vans, 16 to 20 passenger SUV limos and luxurious sedans. All are well maintained, late model, vehicles ready to show you the sights Learn more about our SoCal / Orange County Limos.
Whether you are visiting or living in Southern California, you will find that our portion of the state is rich in entertainment, culture, business opportunities and interesting sites for all ages. You can get lost in the Los Angeles, San Diego, Riverside, San Bernardino and Orange County festivities!
Southern California Casino Bus Tours are available, too!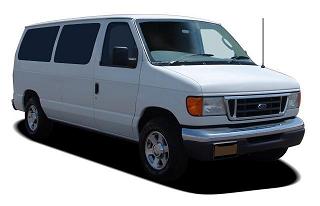 Orange County Van Tours
Orange County Van Tours to Los Angeles, Hollywood, Beverly Hills
14 Passenger Van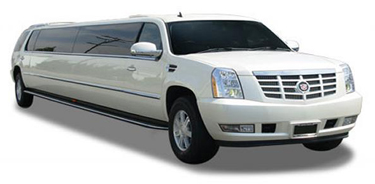 Orange County Limo Tours
Orange County limousine tours Anaheim, Casinos, Wine Tours
(8-20 Passenger Limousine)
Don't Forget About Our Limousine & Tour Coupons
We welcome you to Subscribe To Our Newsletter and receive 3 coupons that you can use towards your sightseeing tour service. Enjoy your time spent with the ones you care about and save money on your tour of Los Angeles, Orange County, Riverside or San Bernardino.

Book now online are call us at 1-844-4-ALS-Limo (Toll Free) to reserve your limousine tour and don't forget your limousine tour coupons when you subscribe to our newsletter!