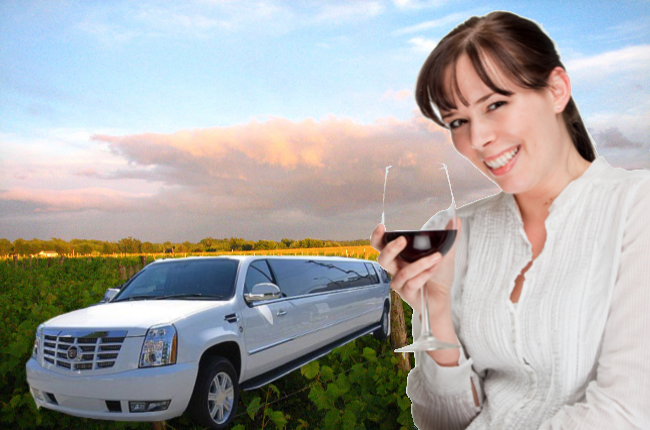 Temecula Wine Tours & Tasting by Limo, Mini Bus, Luxury Vans
1-844-4-ALS-Limo
With it's lush lands and vineyards, Temecula Valley is the perfect get away any time of the year. You can spend the day wine tasting, shopping at the stores and eating home style food. We have luxury vehicles for any size group or individuals, and Temecula Wine Tours Specials that will make the experience even more enjoyable for you. Your chauffeur will make sure that you are safe and comfortable during your tour. Plus, our tour buses, vans and limousines make for a worry-free time on the road while you and your guest are enjoying your Temecula Wine Tour.
Get a free quote for Temecula Wine Tour or Southern California Sightseeing
ALS Limo and Car Services offers professional transportation services for Southern California wine tours, sporting events, conventions and casinos. We can recommend locations or you can customize your own personal group tour for anywhere in Orange County, Los Angeles County, San Diego County, Riverside and San Bernardino areas. It will be our pleasure to show you all of the beautiful and fun things to do in Southern California.
Save Money On Wine Tasting By Adding Either One Of These Featured Temecula Wine Tasting Specials To Your Preferred Limousine, Van Or Bus Tour Package!
#1 – Temecula Wine Tour & Deep Discounts on Purchases
Book any of the Temecula Wine Tour specials below and get 50% off the price of a tasting for your wine tours at our featured winery. This is only $5.00 for 6 tastings per person – a great deal for your group. Plus, you will also receive 10% off any wine purchases or joining their no-obligation wine club to receive 25 -30% off wine purchases.
#2 – Luxury Wine & Champagne Tasting w/ 4-Star Meal Option
Start your visit with a taste of champagne and tour of the historic Temecula winery; taste wines including their signature chocolate wine for only $8. End your tour with a bite to eat at their 4-Star gourmet restaurant. Choose formal dining or cafe style seating for $12 a person. Treat your chauffeur to his meal at 1/2 the cost.
Add these featured winery tours to the following transportation package of your choice. You will love the convenience and comfort of Temecula wine tours with ALS Limo and Car Services.
TEMECULA LIMOUSINE TOURS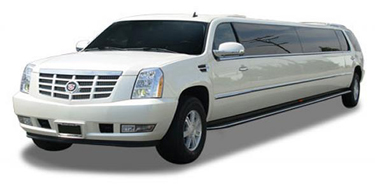 10 PASSENGER LIMOUSINE
6 HOUR WINE TOUR PACKAGE $348.00
8 HOUR WINE TOUR PACKAGE $439.00

20 PASSENGER SUV LIMOUSINE
6 HOUR WINE TOUR PACKAGE $599.00
8 HOUR WINE TOUR PACKAGE $749.00
TEMECULA VAN TOURS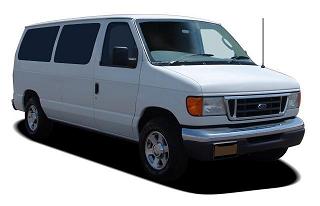 14 PASSENGER EXECUTIVE VAN
6 HOUR WINE TOUR PACKAGE $348.00
8 HOUR WINE TOUR PACKAGE $439.00
TEMECULA MINI BUS TOURS

24 PASSENGER MINI BUS
6 HOUR WINE TOUR PACKAGE $599.00
8 HOUR WINE TOUR PACKAGE $749.00
Gratuity is 20%. Gratuity can be paid in cash to your chauffeur or added to total. For service over 30 miles a surcharge of 11.9% is added. Any parking tolls, misc expenses incurred is added to total. Offer subject to company's availability. Please contact our office to check availability. Offer not good for certain dates. For our detailed terms of service please visit https://limos-la.com/main_terms.html
Get a free quote for Temecula Wine Tour or Southern California Sightseeing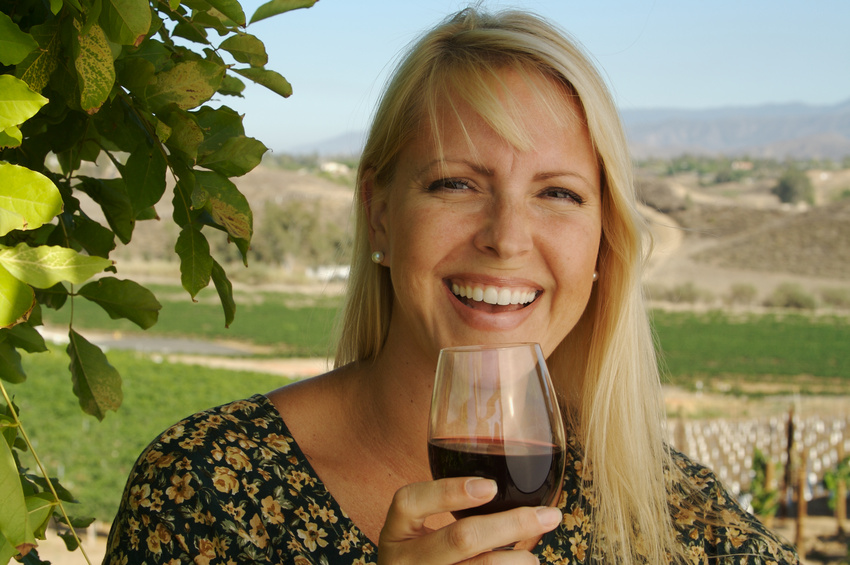 Local Addresses & Phone Numbers For Temecula Wineries & Vineyards
Baily Winery
Address: 33833 Rancho California Rd, Temecula, CACA
Phone: 909-676-WINE
Temecula's climate and soils are perfect for growing great grapes, and to ensure that their potential is realized, the Baily's grows all their own grapes. Baily's brings a painstaking attention to detail and cleanliness. This is reflected in the design and maintenance of the new state-of-the-art Baily production facility which was completed in time for harvest.
Bel Vino Winery
33515 Rancho California Road Temecula, Ca. 92591
Phone: 951-676-6414
Formally Stuart Cellars Wines, Bel Vino Winery features plush vineyards, wedding and event hosting at their Temecula Wine Country location. Still proudly offering "the best reds" in Southern California for wine tasting 7 days a week from 10:00 A.M. to 5:00 P.M. PST.
Callaway Vineyard & Winery
Address: 32720 Rancho California Road, Temecula, CA
Phone: 909-676-4001
Callaway wines are fresh, crisp and approachable…great with today's flavorful foods. Read about our wines and access winemaker's notes for current and past vintages. Visitor are welcome to our winery every day from 10 AM to 5 PM.
Churon Winery
Address: 33233 Rancho California Rd, Temecula, CA 92591
Phone: 909-694-9070
Inn at Churon Winery offers a Full-service Deli and Wine Tasting Room. We are open from 10am to 5pm daily. Our wine tasting cost is $5.00, which includes our exclusive wines and a souvenir glass. Our Deli features a variety of gourmet sandwiches, homemade breads, cheeses, and fresh deli meats. We are a French Style Chateau offering a luxurious setting in Temecula Wine Country and is surrounded by stunning / breathtaking views of the landscape.
Cilurzo Vineyard & Winery
Address: 41220 Calle Contento, Temecula, CA 92591
Phone: 909.676.5250
The first vineyard in Temecula was planted in 1968 by the Cilurzo's. The winery was built in 1978. We have a current crush capacity of 250 tons, with present production of approximately 14,000 cases. We use 20% of crush from our estate grown Petite Sirah grapes and 80% of crush from other Temecula grapes that have been picked for their perfection.
Falkner Winery
Address: 40620 Calle Contento, Temecula, CA 92591-5041
Phone: 909.676.8231
Falkner Winery is located high on a hill with a spectacular view overlooking the entire Temecula Valley. It was founded in 2000 by Ray and Loretta Falkner of Falkner Winery, Inc. Falkner Winery produces premium wines with outstanding varietal character from grapes that are grown on the estate. The Falkner's take pride in their quality wines and availability of unique gifts. Wines produced include Chardonnay, Cabernet Sauvignon, Riesling, Sauvignon Blanc, White Cabernet Sauvignon, Merlot, Sangiovese and proprietary wines such as the "Rosato" and the robust red Tuscan "Cello."
Fallbrook Winery
Address: 2554 Via Rancheros, Fallbrook, CA 92028
Phone: 760.728.0156
Fallbrook Winery wines are produced at the winery located in Fallbrook, California. The winery is located on 20 acres approximately 11 miles from the Pacific Ocean in Green Canyon, surrounded by the great views of the Pala Mesa Mountains, south of the Temecula grape-growing region. The hillside vineyard is 1,100 feet above sea level with a northwestern exposure. The lower acres are terraced. The winery building has two aging cellars built into the hillside and is used primarily for oak barrel aging of the Cabernet Sauvignon and Merlot.
Filsinger Vineyards & Winery
Address: 39050 De Portola Road, Temecula, CA 92028
Phone: 909.676.4594
Filsinger Vineyards & Winery is currently producing about 7000 cases of wine annually, with a goal of 10,000. With Bill as the winemaker, present production includes seven different varietal wines: Chardonnay, Cabernet, Sauvignon Blanc, Gewurztraminer, Zinfandel, Merlot and Viognier (pronounced vee-oh-NYAY). They also produce four different types of champagnes. The Filsingers grow 90 percent of their own grapes and buy 10 percent from local growers.
Hart Winery
Address: 41300 Avenida Biona, Temecula, CA
Phone: 909.676.6300
Hart Winery began in 1973 when the Hart family purchased 12 acres, with a planting of the first acreage in 1974. Additional acreage was planted over the next few years, and the winery was built in 1980, with a small initial crush that year. The acreage under vines is now 11, planted to Syrah, Viognier, Sauvignon Blanc, Barbera, Cabernet Franc, and Merlot, all in full production.
Keyways Vineyard & Winery
Address: 37338 De Portola Road, Temecula, CA
Phone: 909.676.1451
Keyways is a small winery that opened in October 1989. Keyways goal is to uphold the quality of their wines and to produce a limited bottling of most premium varietal wines. Production is approximately 3,700 cases per year.
Luttgens Family Vineyards
Address: 33990 Rancho California Road, PO Box 891870, Temecula, CA 92589-1870
Phone: 909.296.2636
Our vineyards consist of eighty-two acres of carefully selected land planted with sixteen different varieties of winegrapes. With the exception of our Chardonnay and Syrah blocks, all of these varieties have been planted within the past two years and will begin producing winegrapes over the next few years. We are very excited about the opportunities that these fine grapevines will offer us in the coming years. We plan to offer many small lot hand-crafted wines for your enjoyment.
Maurice Carrie Winery
Address: 34225 Rancho California Rd, Temecula, CA 92592
Phone: 909.676.1711
Annual case production is now at 25,000, with an increase to 35,000 in the offing. Winemaker, Mike Tingley, is responsible for the production of 16 different varietal wines, four reds, plus generic red and white table wines. Visitors are welcome from 10 a.m. to 5 p.m. daily. A selection of four to five Maurice Car'rie wines are offered in the winery's tasting room, with the selection changing monthly. The unique gift shop features wine accessories and packaged deli food items.
Miramonte Winery
Address: 33410 Rancho California Road, Temecula, CA 92592
Phone: 909.506.5500
One of the newest wineries in Temecula, Miramonte Winery has made a clear name for itself with its wonderful ambience, impressive wine program and one of the most stunning views in the valley. It is operated by 33 year-old entrepreneur, Cane Vanderhoof, and his mother, Sandra Williams.
Mount Palomar Winery
Address: 33820 Rancho California Road, Temecula, CA 92592
Phone: 909.676.5047
Mount Palomar Winery is a leader in the making of fine Mediterranean style wines and a popular visitor destination for wine lovers. The winery grows most of the grapes for its wines on the 173 acre estate which includes 92 acres of vineyards, concert and picnic grounds, plus the winery and visitor's center.
Palumbo Family Vineyards
Address: 40150 Barksdale Circle, Temecula, CA 92591
Phone: 951.676.7900
Located in the heart of Temecula Valley Wine Country, Palumbo Family Vineyards is committed to small lot, handcrafted wines from varieties that are grown on the property. Specializing in reds, our estate-grown offerings include a lively, fruity, smoky Cabernet Franc, Tre Fratelli, a Bordeaux-style blend, Sangiovese and a late harvest merlot. Palumbo Family Vineyards is an unpretentious, boutique winery, with annual production of approximately 1500 cases.
Ponte Family Estate
Address: 35053 Rancho California Road, Temecula, CA 92591
Phone: 909.694.8855
Ponte Family Estate Winery is perfect for enjoying a beautiful day in the Temecula Wine Country. From the open-beam ceilings in the tasting room to the "restored" chapel, which serves as a cellar and barrel room, to the beautifully landscaped gardens where you can enjoy the breathtaking views of the vineyards and mountains, every detail is designed to enhance your experience. This spectacular winery is open daily from 10 a.m. to 5 p.m.
South Coast Winery
Address: 34843 Rancho California Road, Temecula, CA 92591
Phone: 909.587.9463
Temecula Springs Resort and South Coast Winery, your passport to quality wines and fine food, relaxation and restoration. Located in the heart of Temecula's Wine Country, the winery and resort are nestled among verdant vineyards and surrounded by breathtaking mountains. Soft afternoon breezes beckon visitors to rest, relax and realize the beauty of this valley of vines. Luxurious leisure activities include therapeutic massage in the spa, manicures and pedicures at the salon, sunning by the pool, wine tasting, shopping for resort wear or gifts, and delicious dining in our wine country cuisine inspired restaurant. The resort is also an ideal location to hold unique private events from wine country weddings to business conferences or private parties.
Santa Margarita Winery
Address: 33490 Madera de Playa Temecula, Temecula, CA 92592
Phone: 909.676.4431
Schwaesdall Winery
Address: 17677 Rancho de Oro, Ramona, CA 92065
Phone: 760.789.7547
The Ramona Valley is known as "The Valley of the Sun" and is called the Rhone Valley of California and has the same soil type as Sonoma. The vineyard lies among gigantic granite boulders that are found predominately in the Ramona/Mt. Woodson area of San Diego. Tasting – $4.00 per person per tasting. Includes 6-8 wines and you keep the logo glass.
Shadow Mountain Vineyards
Address: 34680 Highway 79, Warner Springs, CA 92086
Phone: 760.782.0778
Shadow Mountain Vineyards is a 3rd generation family estate grape growing & winemaking business operation. founded by Agusto & Helen Mase in 1944. The present winery production facility, rebuilt from a devestating forest fire in 1995 was reopened for business in 1997. We invite you to stop by for a visit and enjoy the beauty of the vineyards, our wine and hospitality.
Stuart Cellars
Address: 33515 Rancho California Rd., Temecula, CA 92591
Phone: 888.260.0870
As one of Temecula's newest family wineries, Stuart Cellars opened its doors with one goal – to make quality wine we can proudly share with friends. Towards this endeavor, we've adopted many of the rich wine making traditions of the Old World, all the while maintaining a familiar California style.
Thornton Winery
Address: 33515 Rancho California Rd., Temecula, CA
Phone: 909.699.0099
Nestled in the heart of the Temecula Valley Wine Country, Thornton Winery opened in 1988. The winery combines old world style with new world taste to create award-winning and premium varietal wine. The Méthode Champenoise process is used because it has proven to be the best for producing fine quality Sparkling Wine/Champagne.
Van Roekel Vineyard & Winery
Address: 34567 Rancho California Road, Temecula, CA 92591
Phone: 909.699.6961
In 1989, Budd and Maurice (Car'rie) Van Roekel purchased the 60 acre "Mesa Verde Winery" site next door to their Maurice Car'rie Winery. At first the winery building was used for oak barrel aging rooms and additional stainless tank storage. In 1994 the Van Roekel's opened a new tasting room and changed the winery name to Van Roekel Vineyard & Winery. Both Maurice Car'rie and Van Roekel Wineries have their own identity, label and varietal wine list but share the same viticulturist and winemaker as well as crushing and fermentation facilities. Van Roekel Winery produces premium boutique wines in smaller quantities. The winery sells all of its wine on site and to local restaurants and retail establishments.
The Tasting room is open daily from 10 a.m. to 5 p.m.
Wilson Creek Winery & Vineyard
Address: 35960 Rancho California Road, Temecula, CA 92591
Phone: 909.699.9463
Gerry and Rosie Wilson bought a 20-acre vineyard planted in 1969. The vineyard was planted in Chardonnay, Cabernet Sauvignon, Zinfandel and Pinot St. George. They built a 5400-square foot tasting room and winery and a house on top of the hill, overlooking the winery. Their family soon joined them and also moved to Temecula. Their son Bill supervised construction of the building and manages the winery. His wife Jennifer is the wedding consultant. Their daughter Libby manages the tasting room, and her husband John helps with sales. Their son Mick coordinates the winery's public relation efforts. Truly, Wilson Creek is a long owned family project.

Interested in customizing a Temecula Wine Tour for your group?
ALS Limo and Car Services specializes in personalize wine tours 365 days a year. We offer luxury ground transportation for 1 to 24 passengers to and from Los Angeles County, San Diego County, Riverside County, San Bernardino County and Orange County and Temecula, CA area. Please feel free to Call 1-844-4-ALS-Limo to place a reservation or request a quote online today. Any one of our friendly representatives are ready to help customize your Temecula Wine Tour today!

Wanting a different wine tour then view our SoCal Wine Tours or see our Tour Services.