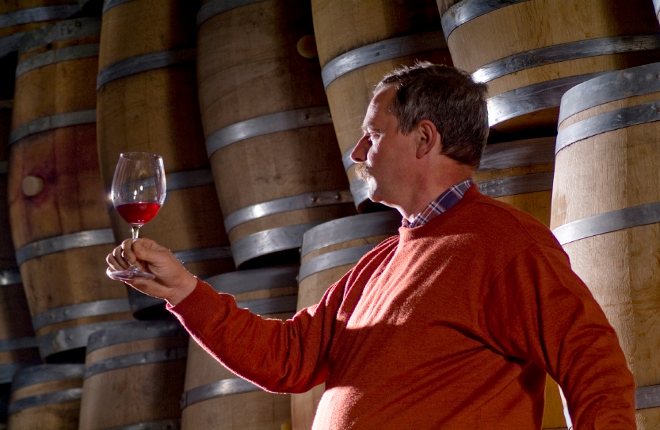 Southern California Wine Tours See Our Featured Wineries Tour Packages
Sightseeing is one of the most popular things to do when visiting Southern California, but the excitement of Disneyland, Beverly Hills and Hollywood Boulevard can wear off way too soon. When you get bored with the modern attractions or want to plan something a little more adult for your group, ALS Limo and Car Services can help with the transportation side of an incredible Southern California Wine Tour for you. Plus, we always have a featured local winery for you to try, wine tour specials and and coupons, too! Choose from one of our many luxury vehicles (limos, vans, party and mini buses); your private chauffeur will escort you to any of the popular Southern California wineries in San Diego, Los Angeles and Temecula.
Get the best limo pricing for limos and Southern California wine tours!
Traveling to Southern California from Canada, Australia, UK, Hawaii, Northern California or anywhere in the United States? Let us help make it a more exciting experience for your family or group with a tour of any of the Southern California wineries, hot spots and popular SoCal attractions. We can help with airport transportation to and from any or the local airports / cruise piers, as well as suggest activities and fun things to do.
Southern California Wine Tour Specials
SOUTHERN CALIFORNIA LIMOUSINE WINE TOURS
10 PASSENGER LIMOUSINE
6 HOUR WINE TOUR PACKAGE $449.00
8 HOUR WINE TOUR PACKAGE $539.00
20 PASSENGER SUV LIMOUSINE
6 HOUR WINE TOUR PACKAGE $699.00
8 HOUR WINE TOUR PACKAGE $849.00
SOUTHERN CALIFORNIA VAN WINE TOURS
14 PASSENGER LUXURY VAN
6 HOUR WINE TOUR PACKAGE $449.00
8 HOUR WINE TOUR PACKAGE $539.00
SOUTHERN CALIFORNIA PARTY BUS WINE TOURS
26 PASSENGER PARTY BUS
6 HOUR WINE TOUR PACKAGE $699.00
8 HOUR WINE TOUR PACKAGE $849.00
Gratuity is 20%. Gratuity can be paid in cash to your chauffeur or added to total. For service over 30 miles a surcharge of 11.9% is added. Any parking tolls, misc expenses incurred is added to total. Offer subject to company's availability. Please contact our office to check availability. Offer not good for certain dates. For our detailed terms of service please visit https://limos-la.com/main_terms.html
San Diego Wine Tours
ALS Limo and Car Services can help with sightseeing tours in San Diego County, as well as transportation to and from all of the popular San Diego wineries. We offer affordable and luxurious San Diego Wine Tours for your enjoyment; our fleet of limousines include luxury cars and SUVs, passenger and executive vans, stretch and super stretch limos, party and mini bus for rentals that are perfect for larger groups.
RATES FOR SAN DIEGO WINE, BREWERY & SIGHTSEEING TOURS
Schedule your San Diego sightseeing and / or San Diego wine tour, by calling 1-949 333-2745  or 1-844-4-ALS-Limo (Toll-Free)!
Temecula Wine Tours
Temecula is the home to many of our popular Southern California wineries and specialty shops. Most of our out of town guests like to include Temecula Valley as part of their sightseeing experience because it is a fun and relaxation experience. We can customize this wine tour to include just our featured Temecula winery or plan a full day of wine touring for you.
FEATURED TEMECULA WINE TASTING / TOUR SPECIALS
#1 – Temecula Wine Tour & Club Discounts
Place a reservation for any of the wine tour specials listed above and you can get 50% off the cost of your Temecula wine tasting ($5 for 6 tastings per person) at our featured winery. You will also receive 10% off of your wine purchase (non club members) or 25-30% off wine purchases after joining their no-obligation wine club. To include this featured winery as part of your Temecula Wine Tour, please make sure to reserve a few weeks before your intended tour date and we will handle the rest!
#2 – Wine & Champagne Tasting Tour w/ Lunch or Dinner
Our other featured winery is offering $8 per person tour on their historic grounds and tasting taste of their signature champagne and wines; including their signature chocolate wine. Choice of formal or cafe style meal at their "Four Star Award-Winning Gourmet" restaurant for only $12 per guest. You will definitely want to put this winery on your list.
RATES FOR TEMECULA WINE TOURS & SIGHTSEEING
Ready to visit Temecula Valley? Call 1-949 333-2745 to plan your Temecula Wine Tour and discuss which tour special is best for you!
Los Angeles Wine Tours
With all of the amazing attractions and fun things to do, we definitely suggest a sightseeing tour of Los Angeles (Hollywood, Beverly Hills, Amusement Parks, etc). While you are planning, don't forget to schedule your Los Angeles Wine Tour, too. ALS Limo and Car Services offers incredible wine tour specials to make this part of sightseeing more affordable for you. Sign up to receive Los Angeles Tour Coupons to save money everyday that you are touring the "City of Angeles" this year!
RATES FOR LOS ANGELES WINE & SIGHTSEEING TOURS
Call 1-844-4-ALS-Limo (Toll-Free) for more information and to schedule your Los Angeles Wine Tour!

Wanting a Temecula Wine Tour? Looking for another Southern California Limo Tour?