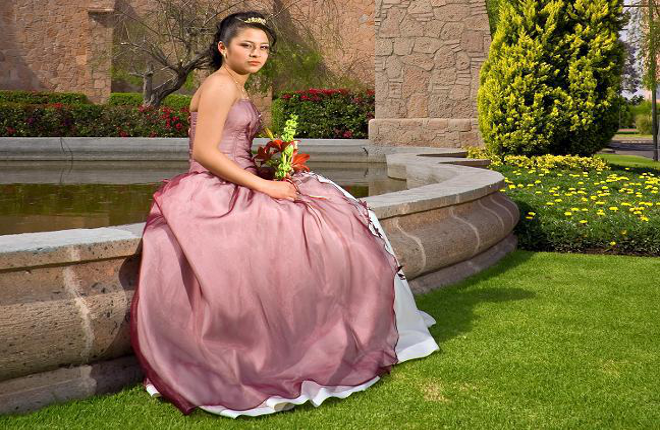 Quinceanera Limo Los Angeles & Orange County
When looking for the most beautiful quinceañera limousines in Southern California, ALS Limo and Car Services will not disappoint you. We offer an elegant fleet of quinceañera limos in white, silver, navy and black. They are perfect for your quince años birthday celebrations, as well as for sweet 16 birthday parties, homecoming dance, prom and graduation. We are a limo service that values your safety, comfort and long term friendship, therefore a trusted choice for parents that want a caring limo company to help make a memorable experience for your family. Our most popular quinceanera limos include the following 3 vehicles, though we have a complete fleet: (Para traducido la página español Aquí)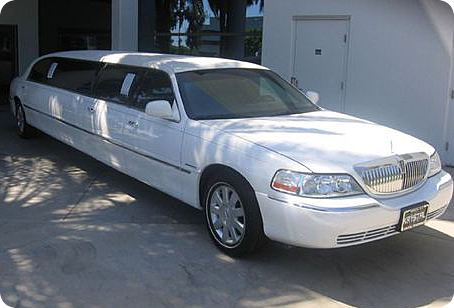 10 passenger white Lincoln Town Car Limousine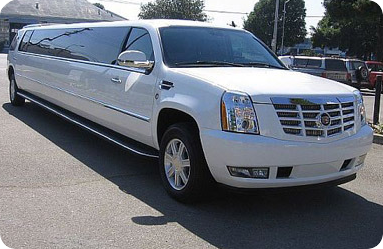 16 to 20 passenger white Cadillac Escalade limo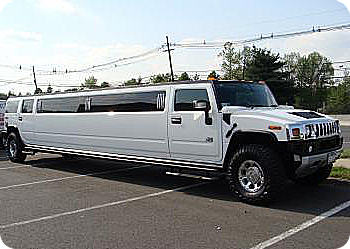 16 to 20 passenger white Hummer H2 limousine
Any one of these immaculate vehicles is the perfect Quince años limousine. Yet, we do have many other styles to choose from.
ALS Limo and Car Services is a luxury transportation company that understands that your quince años is NOT just any birthday celebration; your quinceanera is a special tradition as valued to your family as it is to your culture. We want to help make it a huge success for you. Please do not hesitate to contact us with any special requests or questions. We are available to help with quinceanera limo service in Orange County, LA County, San Diego County, Riverside County or San Bernardino areas.
Los Angeles, San Diego & Orange County Quinceanera Limousine Rental Services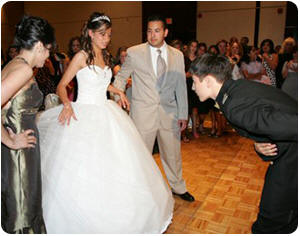 This is your long awaited quince anos and only the best will do. ALS Limo and Car Services can help you to plan the perfect limousine service for your Quinceanera. From rehearsal dinner to shuttles from your reception, we offer an array of services for all of your Qunceanera limousine needs in Anaheim – Brea – Costa Mesa – Fullerton – Huntington – Irvine – Laguna Beach – Los Angeles County – Newport Beach – Orange County – Riverside County – San Bernardino County – San Diego County – Santa Ana and throughout Southern California. It would be our honor to serve your family for this once in a lifetime occasion. Call 1-888-722-2202 for quotes and reservations.
Quinceanera Limo Services can include:
– Quinceanera Rehearsal Dinner
– Limousine to the church on Quinceanera day
– Photo sessions after the ceremony (location of your choice)
– Transportation to and from the Quinceanera Reception
– Champagne toast (Non-Alcoholic)
– Refreshments and ice (soft drinks only)
– Red Carpet leading to limousine
– Quinceanera signs
– Flowers of your choice decorated inside limo (priced separately)
– Balloon release through the moon roof (priced separately)
– Buses are available for guest shuttles
When only the best Orange County, LA & San Diego Quinceanera Limos will do.
We understand the hard work that goes into planning your Quinceanera day, and will cooperate with your photographer and planner in every way. It is our goal to exceed your daughters every expectations and help create a memorable Quinceanera limousine experience. Call 1-877-722-2202 to place a reservation by phone or request a quote online today!
ONE HOUR FREE
good for any 6 hour
Quinceanera limo rental
GET 20% OFF
2nd Limousine (Quinceanera Rentals Only)